3. Korat and Russian Blue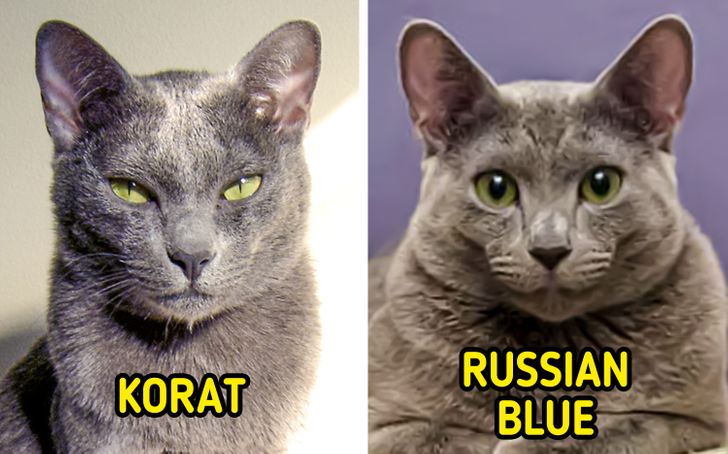 The Russian Blue and the Korat come with short, silvery-blue coats, so it's easy to confuse the 2.
But the Korat usually comes with slanted green eyes and has a heart-shaped head with rounded ears. The Korat has a single coat and is more muscular and stoutly built.
The Russian Blue has a more wedge-shaped or triangular head with pointy ears. It has a dense double coat and is long and muscular.
Open next page to continue reading
[adinserter block="2″]
[Sassy_Social_Share]
[adinserter block="3″]