4. Siamese and Oriental Shorthair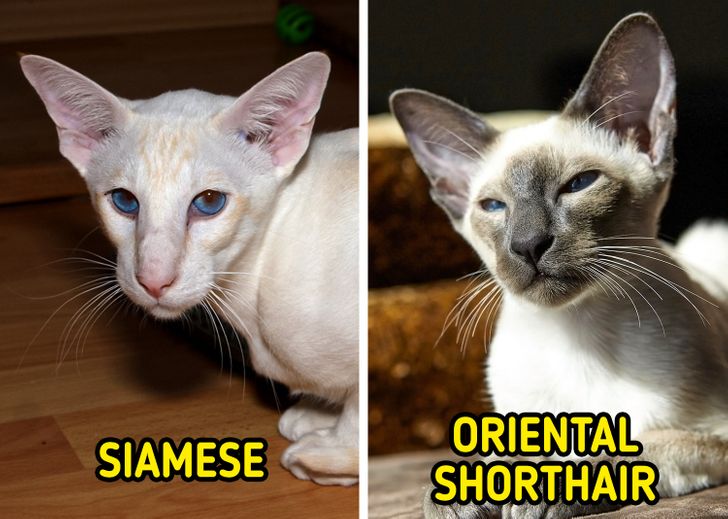 The Oriental Shorthair is an offspring breed of the Siamese, so it's no surprise that they look alike.
The difference lies mainly in the coat. The Siamese usually has a "pointed coat" with a plain, pale body and with a darker face, feet, ears, and tail. The darker colors are blue, brown, grey, or lilac.
The Oriental Shorthair, meanwhile, can be in many color and pattern combinations, more than 350 of them. So they can be solid, particolored, or bicolor, as well as tabby, silver, or tortoiseshells, and more.
Open next page to continue reading
[adinserter block="2″]
[Sassy_Social_Share]
[adinserter block="3″]